Bradley McCallum addresses trauma and struggle, racial identity and representation, collective history and individual responsibility. His work includes large-scale public projects, sculpture, paintings, photography, video, and self-portraiture.

The artist asked me to create a website for him that could serve as an archive of his work across three decades, while also updating it with new work as it was created.
McCallum's artworks are often multi-dimensional in that they extend beyond the 'art object.' Often including public dialogues, and exchanges beyond the art world.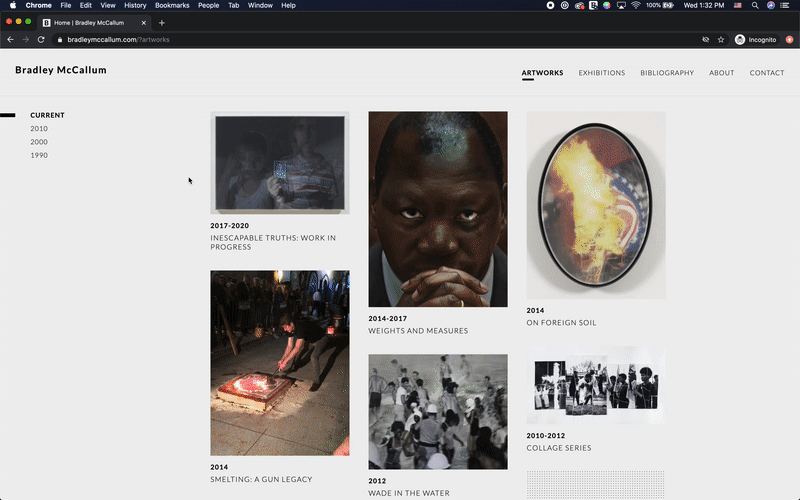 I spent considerable time with the artist in an effort to discover why he wanted a website and how it could serve his art practice.

I did early diagrams and IA maps followed by a wireframe to visualize the scope of the sites features and needs.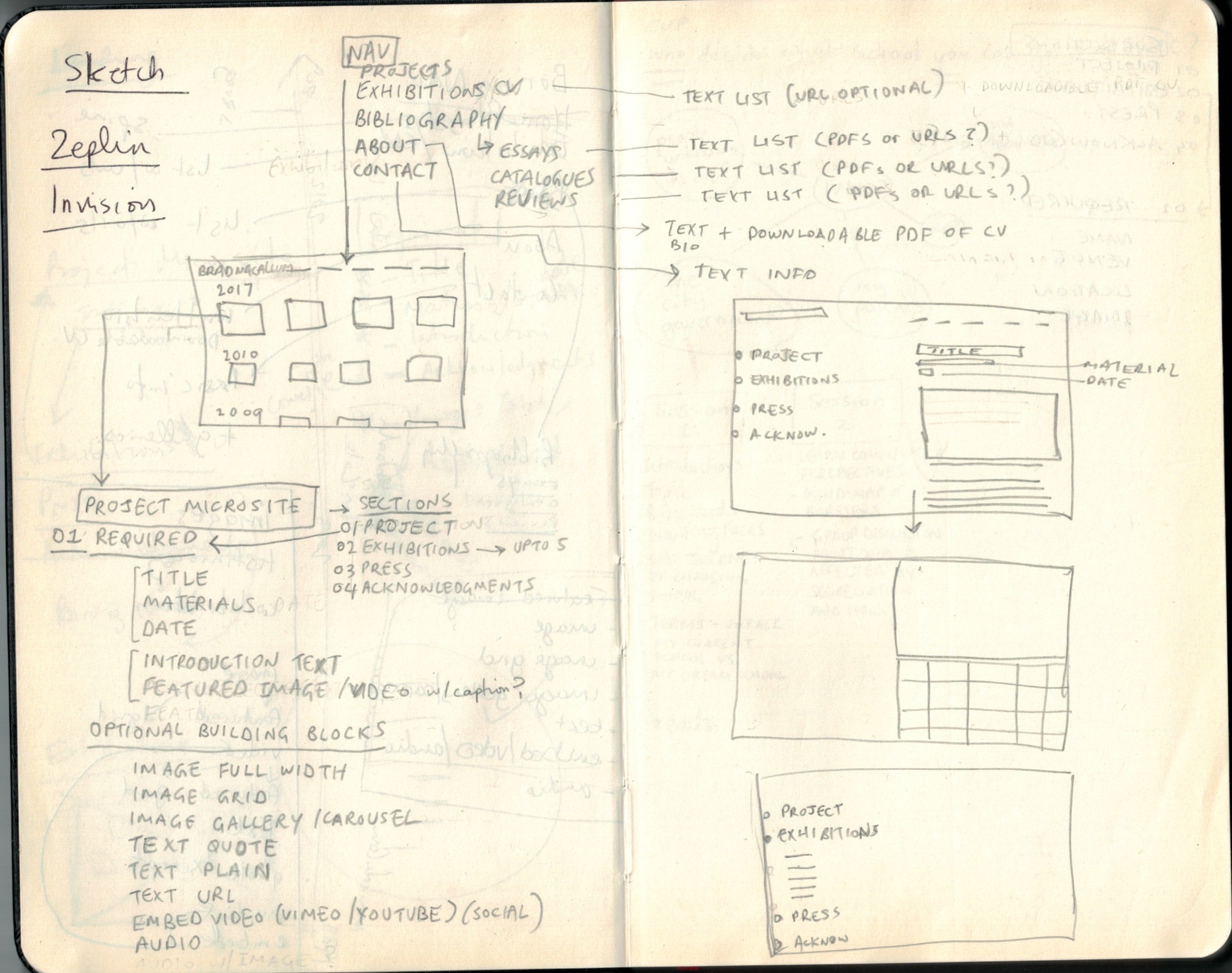 Ultimately I designed a site that would allow the artist to represent his work in a variety of ways by creating a tool kit of building blocks such as different ways to show images, adding audio, or quotes/call out text. He could combine them in ways he felt worked for a particular project.

While I designed all screens for a responsive web experience, limited resources did not allow for the developers to program the site to flow responsively.